Company Background & History

Texatherm is a business founded on a sense of purpose determined to transform the professional carpet & upholstery cleaning industry.

Mark Mullane started a specialist carpet and upholstery cleaning company based in Portishead during the nineties called Aquadri. The company grew steadily and traded within a 50 mile radius of Bristol.

After commercial hot water extraction machines were introduced to the UK in 70s very little has changed, investment by manufacturers in the development of new technologies and methods for our industry has been very poor. Basically the look of the machine cases have changed but the technology, methods and internal workings have not kept pace with other industries, with the build quality in general being poor. Due to their design and current lack of systems to control the machines critical components, there are varying problems within the market with performance and reliability issues. There is an acceptance by industry professionals that there will be on-going costs associated with constant maintenance due to leaks and short lived component replacement.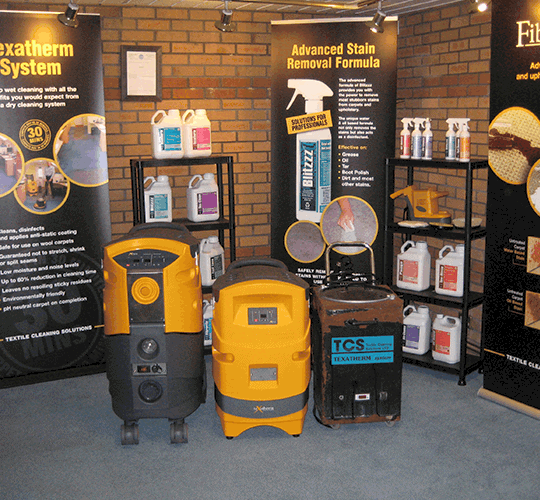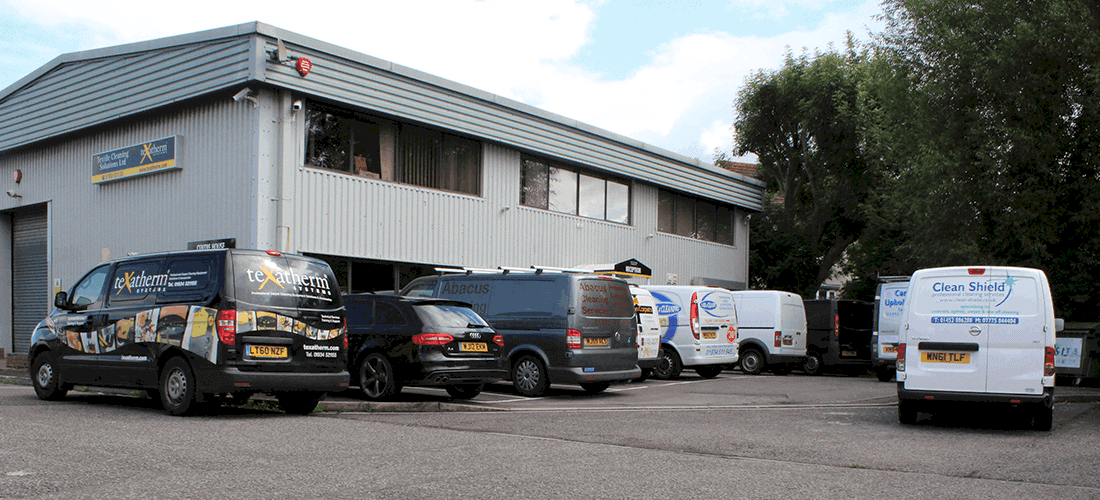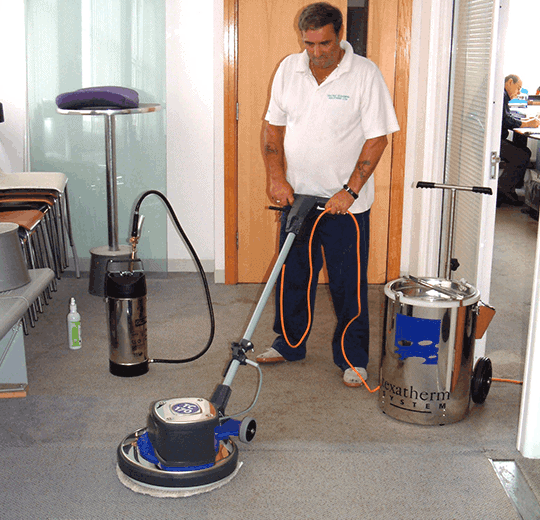 Whilst building the Aquadri business Mark found that his success and quality of work was attracting enquiries from large commercial buildings and facilities managers. Moving from residential work to commercial proved to be difficult due to the construction of low profile carpets and their impervious backs which would not allow airflow to be pulled through the backing. The lack of airflow meant that traditional standard cleaning methods such as hot water extraction could not always deliver the standards Mark required. After extensive research of the industry's leading equipment and chemical suppliers it became clear that there was nothing available that would better the systems and methods he was already utilising. Further research and discussions with fellow professionals confirmed that the norm in the industry was to extract and then run a bonnet over the carpet afterwards or just bonnet pad clean the surface for an optical clean. Neither of these methods would clean the carpet properly and to the standards Mark required.

At this point Mark started to look at an alternative and through his experience realised that heat played a pivotal part in the cleaning processes he was already using. He then started experimenting with heating pads and prototyping chemicals with a toll blender. In the end a combination of an alcohol based pre spray release agent applied directly to the carpet followed on by mixing a reactive solution via a heated pad produced startling results.
There has never been one method or cleaning machine available that would clean the vast array of carpets and upholstery fabrics available today. Most companies have and continue to purchase multiple pieces of expensive equipment to enable them to change their cleaning methods to suit the job at hand. This was also the case with Texatherm operatives who still needed hot water extraction machines to clean upholstery and deal with certain types of carpet cleaning jobs, for e.g. restorative cleaning of extremely soiled carpets within pubs, hotels and nursing homes etc.

After listening and taking on board feedback from our clients it became clear that they loved our Texatherm system but still had to set up other machinery when on jobs that encompassed carpet, upholstery and possibly hard floor cleaning. We surveyed our clients and the one constant was that they would like to be able to set up one machine that could adapt, combine and deliver different cleaning methods.

Our company's next natural progression was to produce such a machine and five years of development started with the end result being the EMV201. Through our clients and our own experience we recognised that something quite unique and special had to be designed if we were to achieve our objectives, we also recognised that we did not have all the skills in house to design such a unit and cure all the industry wide faults. We systematically went about scrutinising every individual component in an extraction machine followed by detailed consultations enlisting the help of engineers from relevant supplying industries. This gave us an understanding of why machines were currently unreliable with short life spans on critical systems. We then set about individually designing each weakness out of our design. This was achieved by commissioning specialists in each field and developing new control systems whilst stipulating that our suppliers deliver to our design specifications and not theirs.