Carpet Cleaning Training Courses

New to the industry or already established? We have a carpet cleaning training course for you...

Book onto an upcoming course date
Practical, 'hands on' Carpet Cleaning Training Courses
As industry professionals know, in a constant changing market with a vast range of textiles, no one method will clean all. To adapt to an ever changing market, can be a daunting task. Different cleaning systems and techniques need to be used to ensure a good standard of clean but more importantly a safe clean with minimal risk of damage.

Through our experience we have found that many failed cleans have been a direct result of the wrong method being chosen for the type of surface or the wrong cleaning solution for the type of soil. On many of these occasions these mistakes could have been easily avoided and were caused by operators that have had diluted in house cascade training.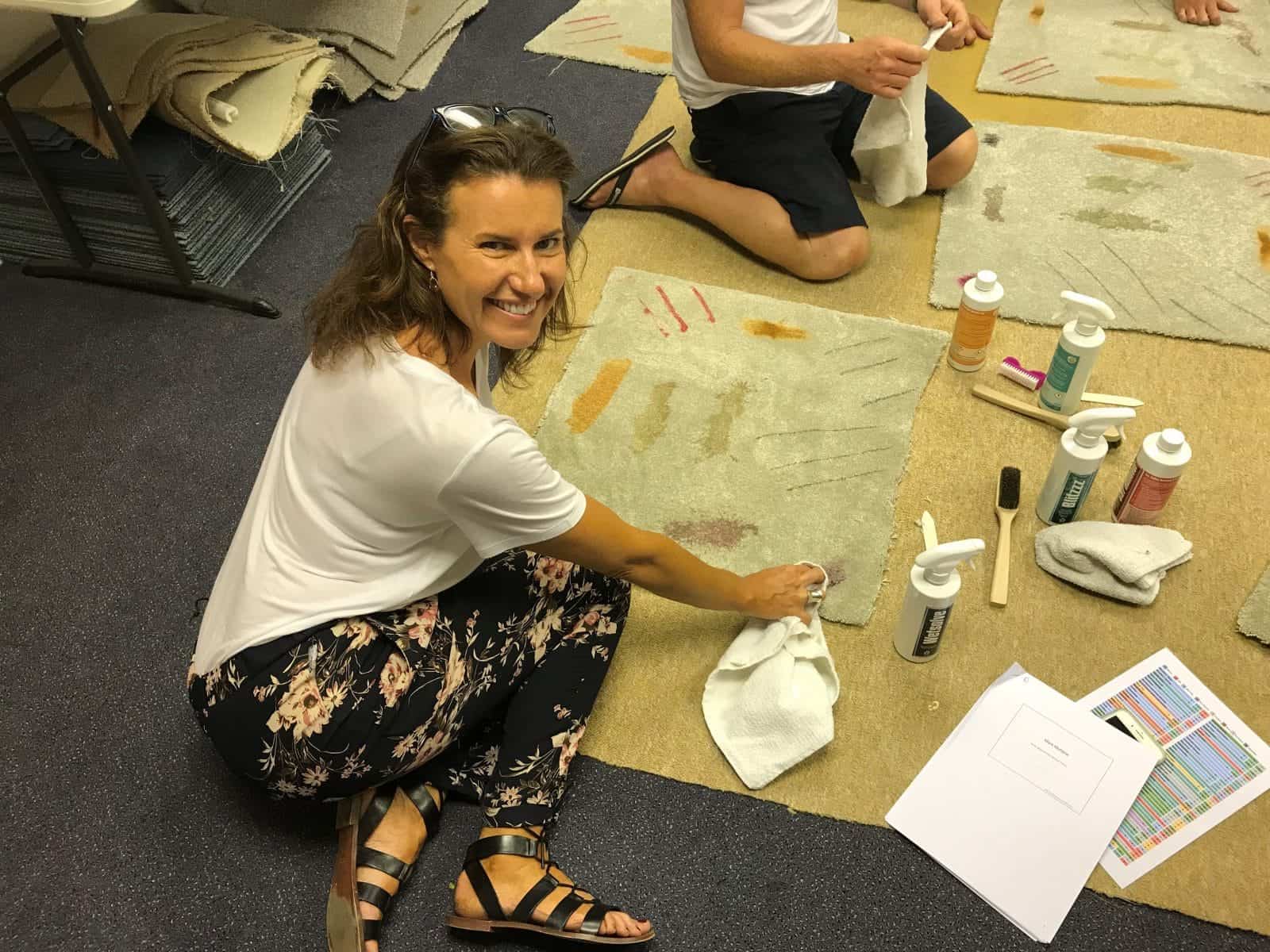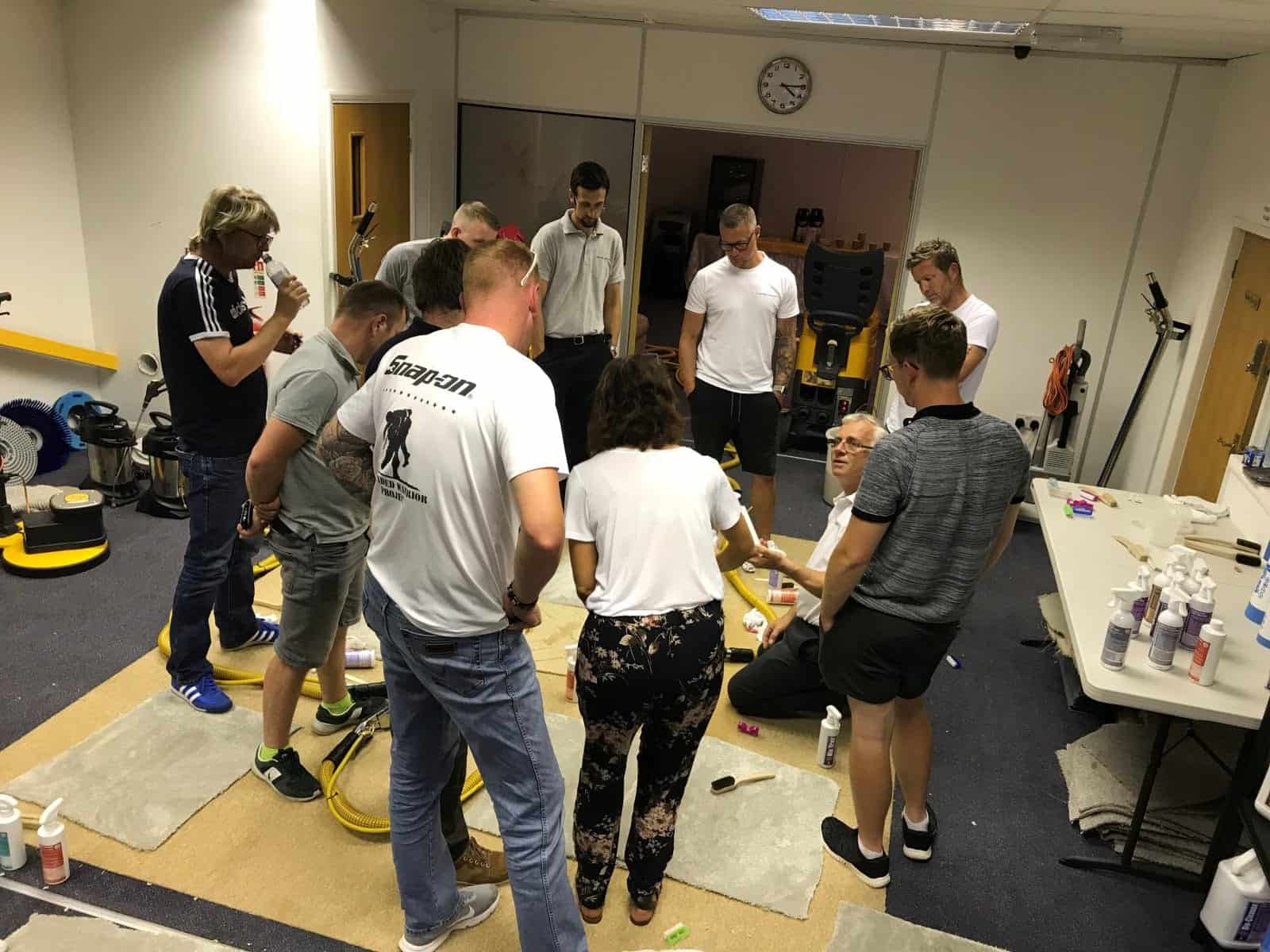 Industry Leading Training Courses
Our courses are recognised as industry leading covering the essential theory & practical skills needed to boost your business.

At Texatherm Systems Ltd we pride ourselves on our industry leading techniques and ability to quickly turn a novice into a competent technician. Our training philosophy is biased towards practical training on applications and methods whilst simplifying the processes. The other key area we cover is identification of soil and stain type, ensuring the correct choice of cleaning solution is selected.

We regularly hold specialist open courses at our purpose built training centre and can also offer tailor made specific company closed courses.

Learn more about the complete Texatherm Cleaning System 
Get in touch for more information on our training courses

Contact Us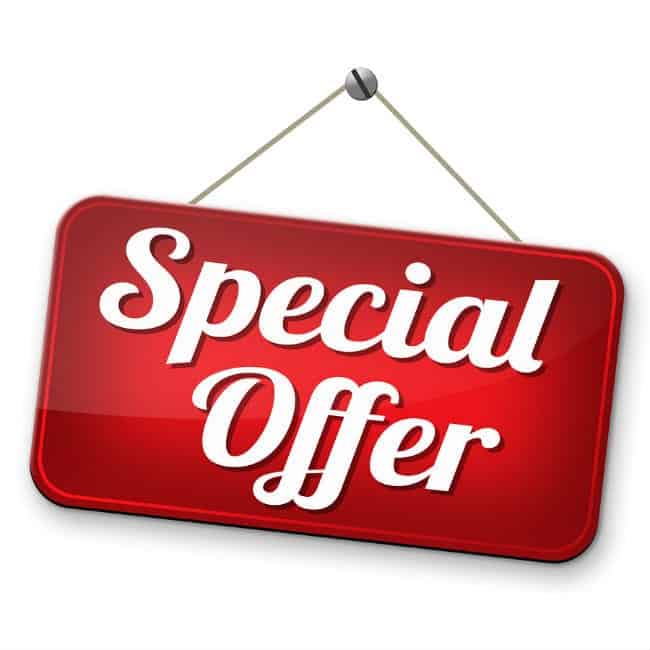 Get Exclusive Offers
Straight to your inbox
Leave your details and we'll send you our web offers!