Having the best professional carpet and upholstery cleaning equipment is essential to the success of your business.
But knowing how to effectively clean carpets and upholstery is just as important.
Indeed, undertaking professional training is vital to achieve to the best results and earn repeat customers.
Here are 9 reasons why professional training is so important for carpet cleaning companies: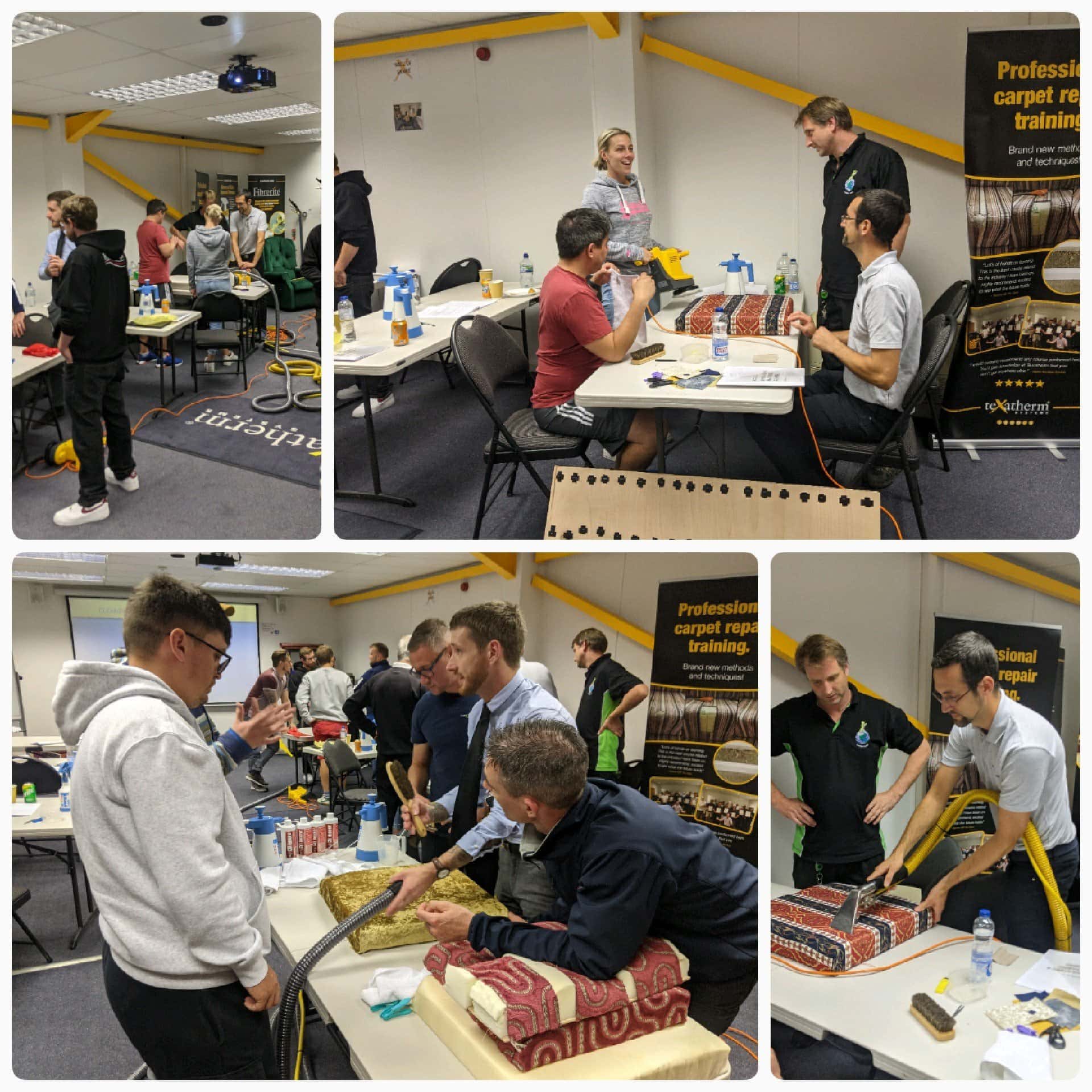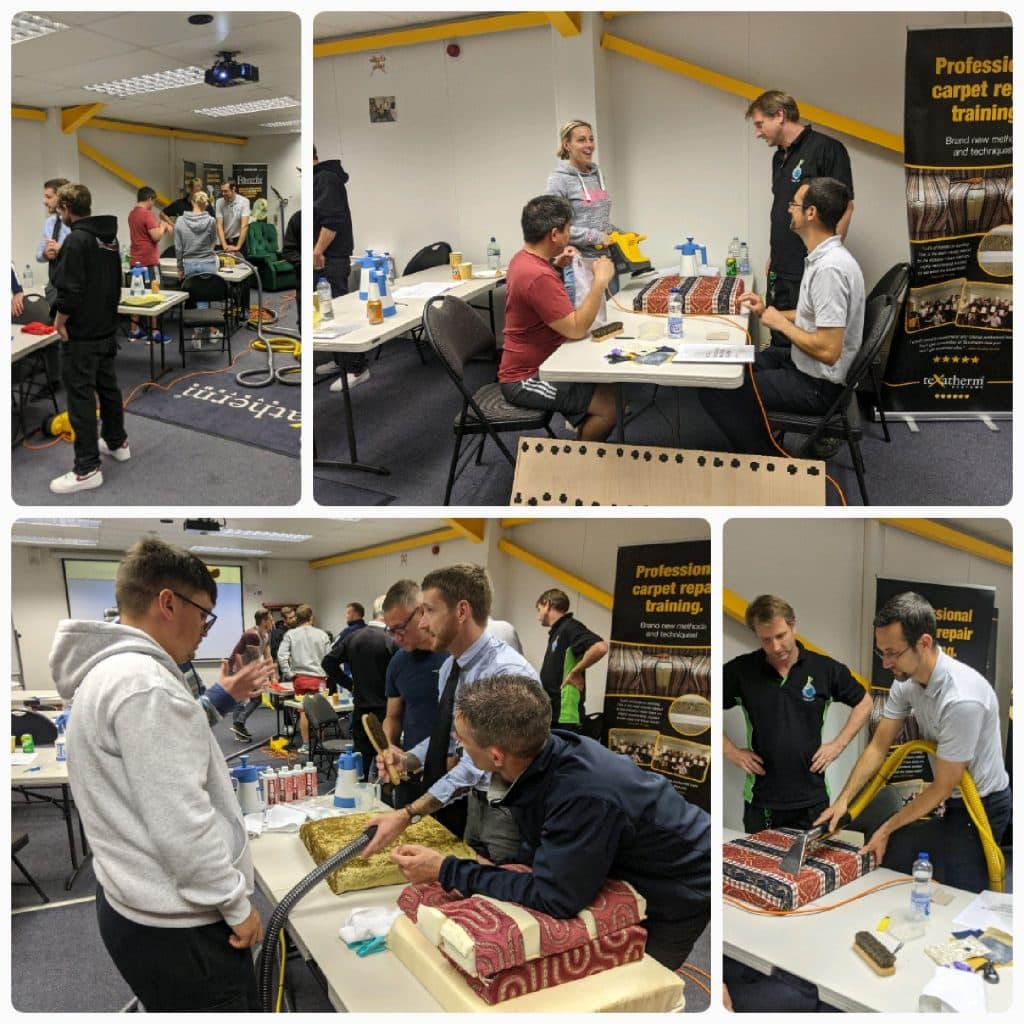 Effective cleaning techniques
Professional training equips an operator with the most effective and efficient cleaning techniques, ensuring that carpets and upholstery are cleaned thoroughly and safely.
Training helps a business achieve the best results while minimising the risk of potential issues or damage.
Increased productivity
Texatherm machines are the most advanced in the industry, but in order to make the most of any carpet cleaning machine, it is important that you are fully-trained in the most effective operational practices.
Knowing your equipment inside out has a big impact on productivity and profitability.
Knowledge of carpet types
Different carpets and fibres can require different cleaning methods and will respond differently to cleaning and stain removal products.
Not knowing which cleaning solutions to use on which carpets could cause irreversible damage.
Trained carpet cleaning technicians know how to identify the different carpet fibres and apply appropriate cleaning techniques and chemicals.
Customer safety
A good training course will arm you with the knowledge and understanding of the appropriate use of particular cleaning chemicals and equipment.
This ensures the safety of customers and staff and reduces the risk of accidents.
Great customer service
Great service is the cornerstone of any customer-facing service business.
Professional training provides cleaning technicians with the knowledge, tools and confidence to satisfy the expectations of customers and grow the business.
Reduced liability
Proper training helps you make the right decisions at the right time.
It helps to minimize the risk of damage to a customer's carpets and sofas, reducing potential liability for the company.
Saves money
Investing in professional training can prevent costly mistakes caused by untrained carpet cleaning technicians.
If you damage a carpet or sofa then you will be liable for the cost of replacement or repair.
Even with insurance, you'll still be faced with the cost of the excess and increased insurance premiums.
Opportunity to upsell
Trained cleaning technicians are able to identify problems that can be solved with your services and that the customer will benefit from.
This leads to more opportunities to upsell additional services and increase revenue for the business.
Employee retention
Providing your employees with ongoing training and development can enhance retention and loyalty by increasing their confidence and job satisfaction.
It also demonstrates that the company is invested in their growth.
If you'd like more information about Texatherm's training courses, visit our training page.