To put it bluntly, anyone can start a carpet cleaning business.
To do so requires no formal qualifications, skills or experience.
And this is why the industy is plagued with part-time cowboys operating cheap - and sometimes rented - equipment out of the boot of their cars.
It is why carpet cleaning results vary so wildly.
And it's why many homeowners are wary of carpet cleaners.
It is no way to run any business.
Not only does this approach provide for a terrible customer experience... it also makes it almost imposssible to grow a profitable and sustainable business.
And so while you may not need any formal qualifications to start a carpet cleaning business, it is vital that you invest in high-quality traning if you want to start your business off on the right foot.
Here are the steps you should take:
Book a professional course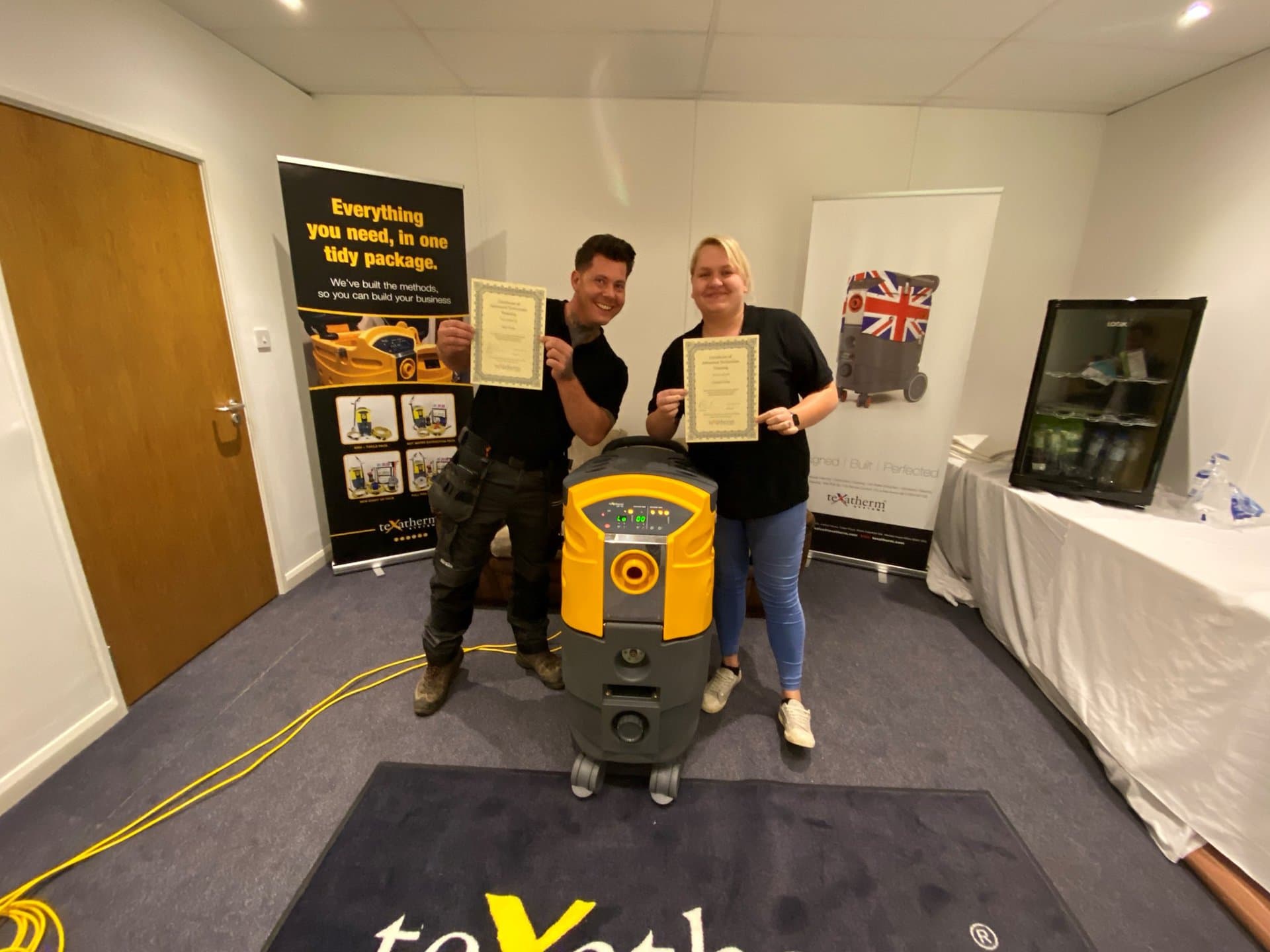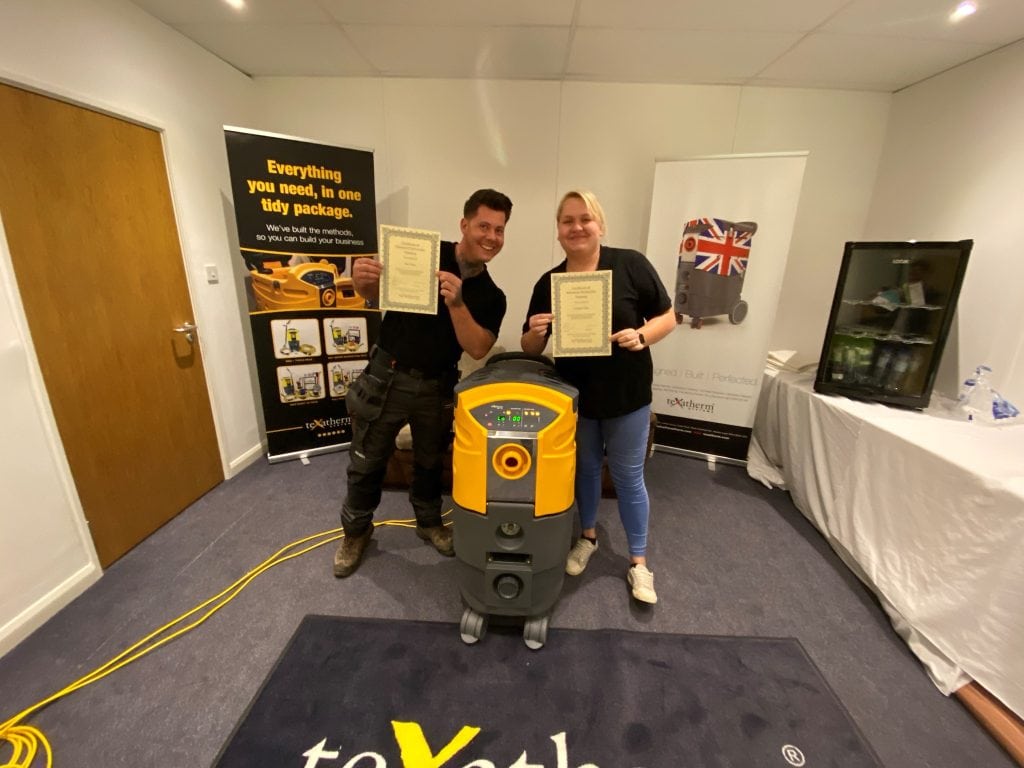 Professional carpet and upholstery cleaning training courses will help you attain the knowledge required to start your business with confidence.
A carpet cleaning course with a mix of practical and theory based learning will provide you with the skills and techniques that will enable you to achieve results that will thrill your cusotmers.
And it will also make you aware of the potential issues you may face on jobs, thereby reducing the risk of damage and liability.
This is particularly important if you're going to be cleaning upholstery and fine fabrics, where using the wrong equipment, chemicals and processes can cause irreversible damage to delicate fabrics (book your upholstery and fine fabrics traning course here).
Carpet and upholstery cleaning isn't complicated.
Investing in reputable courses will mean you gain the confidence to tackle any issues you come across and attain results that will help your business grow through positive feedback in your community.
Get experience with professional cleaning equipment and techniques
The most important skill you will learn on a course will be how to operate professional carpet cleaning equipment.
Professional carpet cleaning machines all vary in their specifications and how they are operated.
And the best way to learn and understand these differences is to get practical, hands-on experience.
Most training course providers offer training on the machines that they sell themselves and so you may look to book a number of courses and get a feel for the differences in the brands and manufacturers.
In some cases the differences are subtle, and there's many similarities between many of the major brands that manufacture hot water extraction machines.
In our case, we believe the differences in performance and usable features that a Texatherm machine offers the operative are significant.
Texatherm's EMV 409 is the ultimate professional carpet cleaning machine.
Book a training course today and see the difference for yourself.
Polish your customer service skills
To become a successful business owner, you need great customer service skills.
Working at close quarters with customers in homes and commercial premises means it's important to present a professional appearance at all times.
Be friendly and approachable.
Quickly address concerns or complaints.
Be reliable and trustworthy.
Great customer service will ensure your customers come back to you the next time they need their carpets and upholstery cleaned.
Learn to sell your service
Being a business owner means that you will be responsible for finding new customers.
This can be done through various online marketing strategies.
But once you have a flow of customer leads coming in, you need to be able to sell your business and services when you quote for new work.
This might be done via the phone, or in person.
In both cases, you should look the part.
Wear your professional uniform, be on time, and don't try to oversell or exagerate.
Simply be yourself and be confident.
And this confidence comes from knowing your job, having trust in your equipment, and having confidence in the training that you have undertaken.
To enquire about Texatherm equipment and training, contact us today.