It is inevitable, especially in high-traffic areas, that residential and commercial carpets and sofas will be impacted by dirt, spills, stubborn stains and wearing that eventually needs cleaning.
If you are looking for carpet cleaning products for your cleaning business the options can seem vast and a costly investment. The use of professional carpet cleaning chemicals is hard to avoid if you want to achieve a thorough deep-down clean. Choosing the right range of carpet cleaning chemicals and products requires consideration and research.
Many professional carpet cleaners find themselves only using a hand full of products regularly and often have garages or storage facilities full of unused carpet cleaning chemicals. It can be very confusing when purchasing carpet cleaning products as many manufactures often have a large range of cleaning chemicals for cleaning the same surface, for example they may have 10 specialist cleaning products just to clean upholstery and sofa fabrics.
Picking the correct cleaning solutions is actually a lot easier than you're led to believe. The most common general soil type, which we as professionals are cleaning daily is acidic soil and therefore only needs a good quality alkali cleaner. Most professionals would only be using a couple of good quality alkali cleaning products varying in pH, such as Advanced Cleaner or Fast Lane to remove the acidic soil on the majority of their cleans. Most of the other products professional carpet cleaners will use tend to be specialist spotters to deal with staining and soil that is not predominately general acidic soil.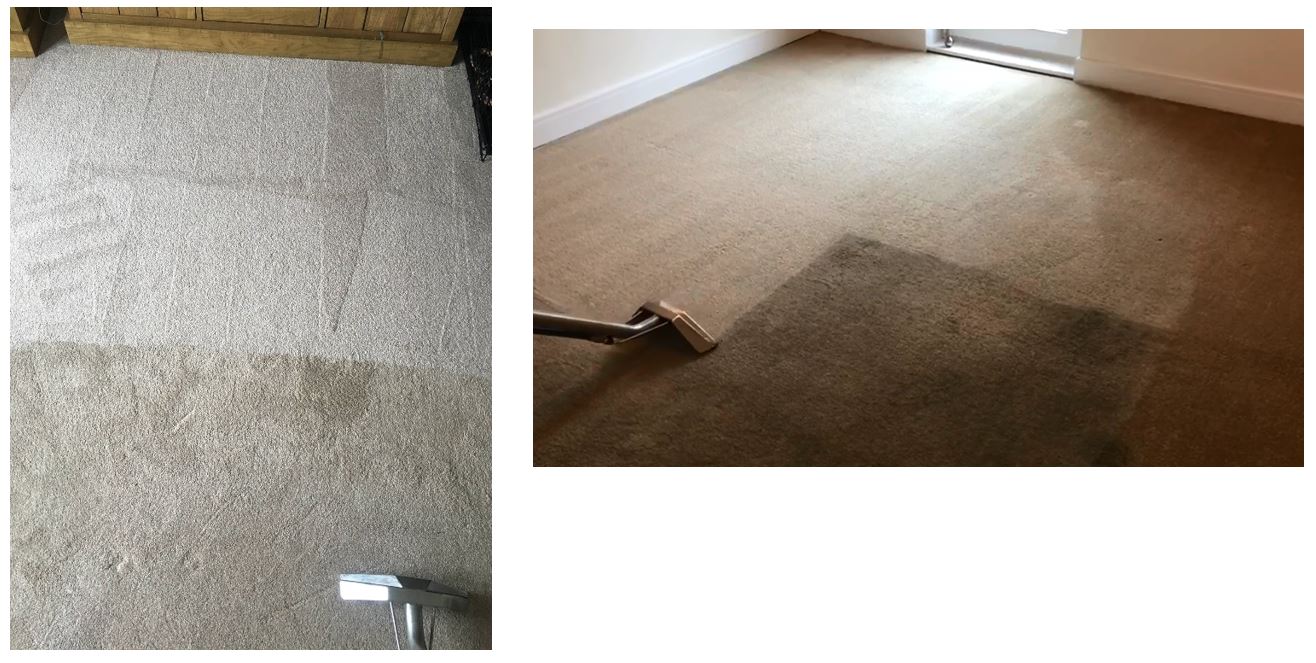 Next, we have organic staining such has food & drink spills. Organic staining from plant or animal is organic, carbon or protein-based a good quality alkali enzymatic solution in most cases would be the best choice such as Bio-Trax.

Lastly alkaline staining, alkaline staining isn't as common as acidic stains and soils, however as a professional carpet cleaner you will inevitably come across this type of stain and more than likely you will require a specialist carpet and upholstery spot and stain remover. Rust for example, Rust is alkaline due to its mineral base and therefore needs to be removed with an acidic solution such as Iron, Mould & Rust remover. Two-part stains where Dyes have set may require a combination of two spot and stain cleaners, for e.g. an enzyme spot and stain remover followed by a solvent spot and stain remover such as wetsolve. Some synthetic stains will require a specialist solvent-based carpet spotter, for e.g. ink, bearing grease etc.

If it's none of the above it may be damaged! If a stain has been chemically bonded to the carpet or fabric you will no longer be able to remove it with a specialist carpet of fabric spotter. However, in this scenario you may be able to use a oxidising agent. These substances don't remove the staining substance itself; instead, they bombard the part of a molecule called a chromophore, which is responsible for colour, with oxygen molecules. In short, they bleach out the chromophores that are responsible for the dye sites thus hiding the stain. CBT will give such results 

Find industrial carpet cleaning chemicals for all floors.
Depending on the method of carpet cleaning undertaken a variety of Carpet cleaning chemicals are available each with specific benefits for the job. 

Hot water extraction, carpet shampooing, encapsulation, bonnet cleaning and dry carpet cleaning each require specific products. Look for carpet cleaning chemicals best-suited to the cleaning method you intend to use. 

Texatherm's range of professional carpet cleaning chemicals are blended to a very high quality, industrial strength, and are interchangeable between carpets, upholstery and hard floors.
Two solutions within the range work on their own as stand-alone cleaning chemical's or integrated as part of their novel Texatherm Low Moisture cleaning system and include Advanced cleaner, Carpet Spray Cleaner, antistatic and sanitiser.
Not only do they provide unrivalled results for thorough deep cleaning with a 30-minute dry time the Texatherm cleaning process is also a time & money saver.
Consider your choice of carpet cleaning equipment.
It is no secret that carpet cleaning solutions will work best with a professional carpet cleaning machine. The most common method being used by professionals is hot water extraction also known in short as HWE or incorrectly called steam cleaning. For thorough cleaning and a long-lasting finish, a professional carpet cleaning machine is essential and most professional products have been developed as part of a cleaning system.  
Though Texatherm blend a high-quality cleaning range that can be purchased for separate use, these powerful products can be taken even further when combined with our unique methodology and techniques or are used as part of our patented Texatherm cleaning system. 

This market cleaning range including the EMV201 Extraction Machine has been designed by pro carpet cleaners and provides a reliable and highly effective package for professional carpet cleaners.
The EMV201 is the worlds most advanced professional carpet cleaning machine and has been optimised to deliver the best rinse and airflow possible which are crucial elements to ensure a quality clean and superior dry times.
The EMV's unique digital variable pump flow control system automatically adapts guaranteeing you get the exact pressure you set at the tool end with NO delay. That's right no delay, thanks to this unique digital system you can leave your machine anywhere, even on the ground floor while working with extensions several floors up and consistently get the desired pressure instantly.
The EMV is not only optimised to be one of the most effective Extraction machines in the world but it also has a list of industry firsts you won't find on any other professional carpet cleaning machine including digital flow control system, Freeze protection circuit, Full transceiver remote & more.
The EMV also allows you to undertake multiple cleaning methods all from the one unit including the Texatherm low moisture process, Hot water extraction, Dual combination Cleaning, Sofa cleaning & Hard Floor Cleaning. Just couple a TC170 gear driven rotary machine with the EMV and now you've only needed to buy once to undertake the different methods needed to be a professional carpet cleaner. Many professionals usually spend thousands of pounds on different systems in order to offer multiple methods.
Texatherm's outstanding cleaning results need to be experienced - contact our team to arrange a demonstration today.